Teej Henna Pattern
Here is a magnificent collection of unique henna patterns! Adorn yourself with some artistic creations this Teej and get nostalgic about your wedding day. You can choose from the splendid collection of Henna patterns below and adorn your hands and feet this Teej festival. If you also have some great henna patterns and intricate designs then feel free to share with us.
Teej Henna Tradition
In India, the tradition of henna is considered very important when it is the festival time. Mehndi design is a temporary tattoo that lasts for 2 to 4 weeks. It has been adopted as a fashion statement in recent times as its application is completely painless and safe. Beautiful mehandi designs are created on hands, feet and other body parts. Different mehndi designs depict different meanings in various festivals. Women who beautify their hands with intricate mehandi are not allowed to do any household work. She is just let to cherish the memories of her wedding day.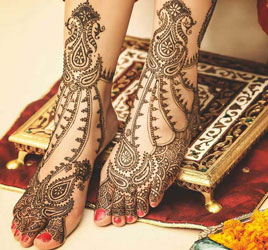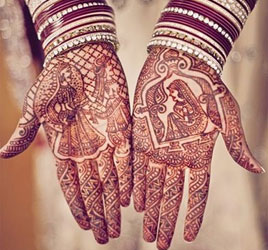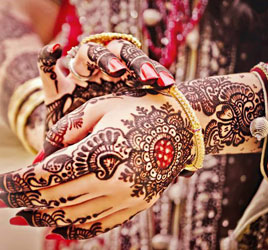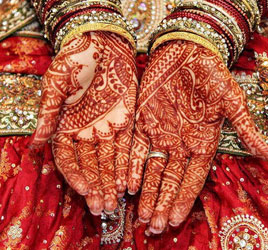 About Teej Festival
Kinds of Teej
Teej Attractions